Colorado Group Health Insurance Benefits
Group health insurance and employee benefits for Colorado businesses. Expert guidance. Year-round support. Guaranteed lowest rates.
Shopping for or renewing your Colorado group health insurance benefits? Our Fort Collins group health insurance brokers are here to help!
Offering a competitive employee benefits package is critical to attracting and retaining employees. But managing group health insurance in Colorado can be challenging and costly. We can help to design, implement and manage an employee benefit plan for you.
At Sage Benefit Advisors, we believe in empowering businesses by thoughtfully designing benefit packages that drive business performance. We take the time to get to know you and understand your business. In doing so, we can help to implement an employee benefit plan that is affordable, manageable, and that balances the needs of employees with realities of business.
Connect with an employee benefits expert.
Call Now
Call now to discuss your employee benefit needs with one of our group health insurance brokers. Expert assistance is just a phone call away.
Book an Appointment
The most effective and efficient way to connect with us is to book a FREE phone OR in office consultation with one of our group health insurance brokers.
Request a Proposal Online
Complete our online request for proposal form and we will prepare a customized employee benefits proposal for your business.
Why work with Sage Benefit Advisors?
We don't just sell Colorado group health insurance benefits—we also provide year-round service and compliance support. Our Fort Collins health insurance brokers are experts that know the market, understand which insurance companies, which plans, and which networks will best serve you and your employees' needs. In addition, we offer:

Guaranteed lowest rates for Colorado group health insurance
Expert employee benefit plan design and decision support
Professional implementation services (on-site enrollments, custom employee benefit handbooks, electronic enrollment options, online employee benefit portals, etc.)
Annual market reviews and pro-active renewal management
Year-round service and plan maintenance (adds, terms, billing and claims support)
Compliance assistance (Section 125, ERISA Wrap Documents, Cobra and state continuation, etc.)
HR Connection (human resource tool for managing benefits, electronic enrollment process, payroll deduction calculations, and employee portal management)
ThinkHR (professional human resource and compliance services including online and live HR professional support)
Benefit enhancements including affordable dental, vision, life, and disability insurances; tele-medicine and wellness options, health club discounts, and more.
We work with Colorado businesses of all sizes and we offer complete Colorado group health insurance benefits to employees. For more information, contact us.
Insurance Companies We Work With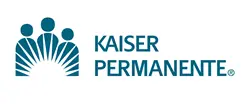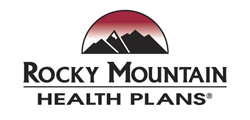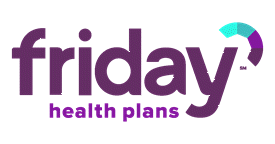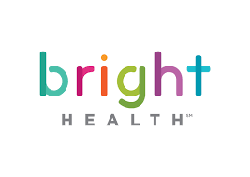 Kevin and his staff are by far the most knowledgeable and reliable insurance people I have had the pleasure of working with. They are always available and ready to help. It is refreshing to work with a group of people always ready to go the extra mile.
We were with Sage Benefit Advisors for a long time, but new admin came in and moved us to another company. The new company was no match for the service we received from Sage. As soon as we could make the change back to Sage, we did, and we couldn't be happier!
Tim has done an excellent job with guidance and recommendations for our physical therapy business. He is extremely thorough and knowledgeable. I would definitely recommend him to anyone.
Sage Benefit Advisors are a great group to work with for all our companies insurance needs. Questions always come up especially with rules changing and the staff at Sage are on their game!