When health care reform goes into effect in 2014, people under a certain income threshold will qualify for subsidies in the form of tax credits to help offset the price of health insurance, if they buy a plan through an exchange. Individuals whose earnings are less than about $46,000 per year will benefit from the financial assistance.  It's important to be aware that income specifically, not assets, is included in calculating whether an individual will qualify for a subsidy or not.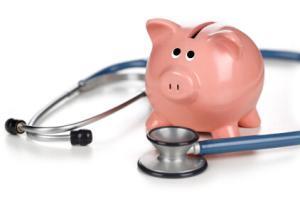 The types of income that count are:
Salary/ wages/ earnings from owning a business
Unemployment insurance
Pensions
Social Security income
Funds pulled from retirement accounts
Alimony
Rental income
Royalties
This is significant for retirees and others who have a large amount of money in retirement or other accounts. As long as the money withdrawn from accounts like these (along with all other income) totals less than $46,000 yearly, a subsidy will still be provided.
If you'd like to estimate the amount of tax credit you may be entitled to, try Connect for Health Colorado's Cost Calculator for Individuals and Families.