The Colorado Health Insurance Exchange recently announced which carriers have submitted plans to the Division of Insurance (DOI) for approval, and would likely take part in the online insurance exchange. This list includes insurance companies that will offer both individual and/or small group health plans:
All Savers Insurance Company (Individual)
Anthem (HMO Colorado and Rocky Mountain Hospital & Medical Service) (Individual & Small Group)
Cigna Health and Life Insurance Company (Individual)
Colorado Choice Health Plans (Individual & Small Group)
Colorado Health Insurance Cooperative (Individual & Small Group)
Denver Health Medical Plan (Individual)
Kaiser Foundation Health Plan of Colorado (Individual & Small Group)
New Health Ventures (Individual)
Rocky Mountain HMO (Individual & Small Group)
Rocky Mountain Health Care Options (Small Group)
See Change Health Insurance Company (Small Group)
Consumers will have the ability to shop from all plans that each carrier has to offer, and it is estimated that there will about 250 separate plans. Although not every existing carrier will offer plans inside the exchange [like United Healthcare (Small Group)] people seeking insurance will be able to buy a policy from any insurance company. For some, it will be helpful to take advantage of the federal subsidy that will only be available for those plans sold through the exchange.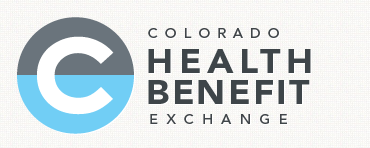 An educated broker can be an invaluable guide to help shop for plans both inside and outside the exchange in order to determine which plan is the best value for each individual or family situation.
At Sage, we offer access to all insurance companies and plans including those that are offered through the Colorado Health Insurance Exchange (now known as "Connect for Health Colorado"). We will continue to work closely with the exchange to help get the word out about these new health insurance options that are coming for 2014.
If you would like to speak with one of our health insurance advisors or a certified health care reform consultant, please give us a call at 970.484.1250. We would be glad to help and there is no cost or obligation for these consultations.