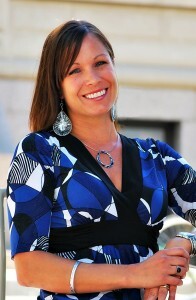 Sage Benefit Advisors has had the pleasure of serving the health insurance needs of hundreds of businesses and thousands of individuals over the past 11 years. Managing a growing business, while delivering consistent and competent service, is not a one person job. It takes a team. Because of this, we thought that it would be nice to introduce you to all of Sage's team members. So, for today, why don't we start with our office manager, Tasha Bell.
Tell us a bit about yourself and your background. 
I've lived in Fort Collins for most of my life and I currently live in Timnath. I'm married and have 3 wonderful daughters who keep me very busy. I have lots of extended family in the area and we are all very close, and try to spend a lot of time together.
What's your professional background?
I have been in the insurance industry for almost 10 years. I've been in various positions and have experience in individual sales and all aspects of health insurance and employee benefits support.
What brought you to Sage, and what do you like best about working here? What do you enjoy about your particular role in the company?
I've been at Sage for 6 years now, and have no plans of leaving anytime soon! I love the good, honest people I work for, and the fact that Sage is a very family oriented company. I particularly enjoy the challenge of solving problems each day, and helping people to understand their benefits package.
What do you like to do for fun? What are your hobbies/interests outside of work?
I love to garden, do yard work and spend time outdoors. I also enjoy cooking, traveling, going for walks and spending time with my family. Oh, and I coach my daughter's soccer team — we were undefeated this year!
What would you like to be doing in 10 years? Any dreams or goals?
My dream is to travel the world with my family and friends!