The ADP Research Institute recently released a detailed report on employer sponsored healthcare trends spanning 2010-2013. This report is an important benchmark considering the changes to come in 2014 with the implementation of the Affordable Care Act (ACA). The extensive report which spans four years is comprised of 175 American companies with 1000+ employees. Feel free to read the entire ADP Annual Health Benefits Report: 2013 Benchmarks and Trends for Large Companies.
Tim Clifford, president of ADP's Benefits Administration Services addressed the report's main conclusions: "… younger generations and lower wage workers are facing the greatest healthcare challenges in terms of eligibility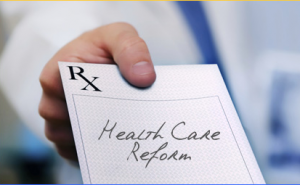 and cost, and these are employees that employers will need to carefully consider when designing and communicating their 2014 benefits programs. In an effort to reduce the risk in their pool of covered workers and potentially reduce costs for the total covered population, employers may choose to extend coverage to employees who were not previously eligible. They may also opt to change the contribution tiers of coverage, adjust part-time/full-time hiring strategies or adjust their contribution to the coverage of dependents. All of these strategies could have far-reaching effects on U.S. businesses, employee compensation and the overall economy."
Other important findings include the wide range of employee premiums across the country. New Jersey was found to have the highest, averaging $968 per month, will Colorado having the lowest premiums averaging $733 per month.
Next year's 2014 annual report is sure to provide valuable data on the success level of the ACA. Some of the most pressing questions the ADP Research Institute plans to answer will include:
Will the ACA impact the number of eligible employees?
Will the amount employers contribute to employee premiums change overall?
Will the individual mandate cause an increase in overall participation rates?
Will premiums increase, and if so, by how much?
ADP Research Institute conducts large scale studies in order to provide insights for industry leaders in the areas of human resource management, workforce tactics, and employment trends.