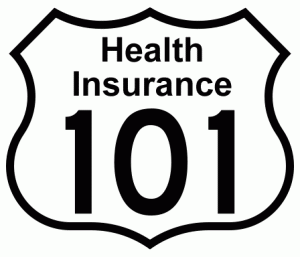 It's important to understand health insurance basics. Read on to learn how it works, and why it's important to have.
How does health insurance work?
Health insurance spreads medical costs among groups of people. Health insurance works best when large, diverse (young, old, healthy, sick) groups of people purchase health insurance and pay their premiums monthly.
Why do we have health insurance?
We cannot predict when there will be an accident or sudden illness. Medical costs are very expensive, and health insurance helps alleviate that financial burden. In fact, the number one reason for bankruptcy in the U.S. is due to medical expenses. Health insurance also allows access to a network of providers who have negotiated lower rates with insurance companies. Not only is health insurance important to have to protect against catastrophic events, it also allows easier access to routine and preventative medical care.
What are the main types of health insurance?
Individual plans are when a person, alone or with immediate family, are enrolled in a plan and pay premiums directly to the carrier. A group plan is when a person is covered on a plan through his or her employer. The employer and employee often share the cost of the premium.
Basic Terms:
A deductible is a set amount that is paid before insurance kicks in.
A co-pay is a fee that is paid every time for a doctor visit or prescription, and does not usually count toward the deductible.
Co-insurance typically kicks in after the deductible is met. For example, if the insurance company pays 90% of a charge for a hospitalization, the remaining 10% is known as the coinsurance and is the amount the insured must pay.
Premiums are the payments that are paid to insurance carriers, usually monthly.
Pre-existing conditions are medical issues that can cause an insurance company to deny coverage, or charge an extra premium if they agree to issue a policy. After January 1, 2014, people cannot be denied or rated up due to pre-existing conditions.
If this article does not answer all your health insurance questions, give us a call today at 970-484-1250. We'd be happy to help!