It's been recently announced that Equifax Workforce Solutions, a division of Equifax, Inc., has been hired by the Obama administration to verify income for those applying for subsidies within the federal healthcare exchange. This action is believed to be a result of skepticism about basing billions of dollars' worth of premium subsidies on the honor system.  Although some income reporting may still be solely based on reporting by applicants, Equifax Workforce Solutions is expected to have records that are more up to date and accurate than federal income tax returns.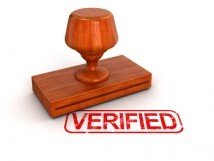 Equifax Workforce Solutions bases its records mostly on reporting by employers. It will be used to verify income, employment, and health insurance coverage under an applicant's employer. The system is expected to return information in less than a second to expedite the application process in the federal exchange. Those states which will run their own exchanges will be required to have their own verification systems in place. Read here for more information on state run exchange income verification guidelines.
With an estimated $5000 in premium subsidies per person, the goal is that the verification system help alleviate error and misreporting of income. Equifax Workforce Solutions has signed a 12 month contract for this endeavor, with the option for it to continue depending on its success. To learn more, read this report from the NY Times.