The Colorado Division of Insurance has released the final rates and plans that will go into effect on January 1, 2014. Open enrollment begins on October 1, 2013 and runs through March 31, 2014.
Plans are split into 4 tiers. Bronze plans will cover 60% of costs paid by the plan; silver plans cover 70%, gold 80% and platinum 90%. Accordingly, plans will cost more as the level goes up. There are variations within each tier level, including different copay amounts, deductibles and out of pocket maximums.
Catastrophic plans are also available, but only for people under age 30 or who meet specific income requirements. Check out the tables below from the Colorado Division of Insurance for the lowest and more info
highest possible rates for both individual and small group plans (offered through Colorado's SHOP exchange). Remember that these amounts do not reflect any subsidies that one may be eligible to receive.
Also from Colorado's Division of Insurance, see the tables below to learn about where the 541 plans from 18 different insurance carriers fall, as far as tier level and whether the plan is offered inside or outside the exchange.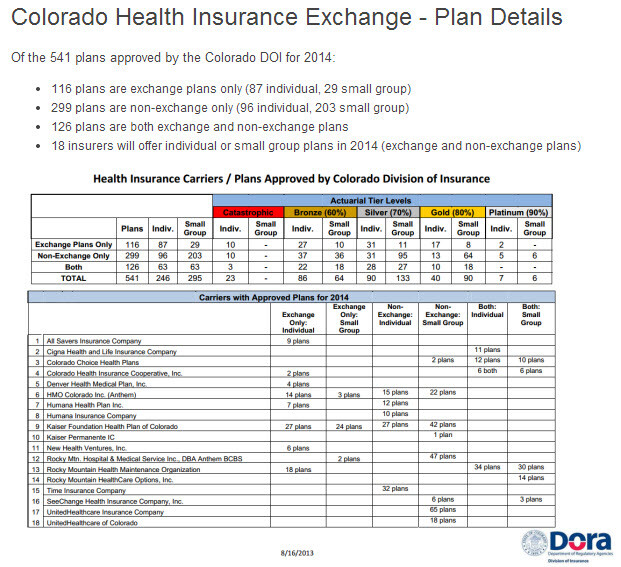 Sage Benefit Advisors' agents will be trained and certified to assist with purchasing plans both inside and outside the exchange, to give you the best possible advice and service. Give us a call to learn how we can help!