We make buying Colorado health insurance easy and affordable. Use our site to get an instant Colorado health insurance quotes at the guaranteed lowest rates available. You can compare plans from top rated companies including Anthem Blue Cross Blue Shield, Humana, United Healthcare, CIGNA, and more. You can even apply online!
GET QUOTES

IMPORTANT NOTE: No personal information is required to view your Colorado health insurance quote. Just click "Get Quotes" and enter your age and zip code to get started. We respect your privacy!
Prefer to speak with an experienced health insurance advisor?
Call (970) 484-1250 for fast and friendly service OR
Why Sage Benefit Advisors?
Expert Advice: We are NOT just some impersonal website that outputs Colorado health insurance quotes, but doesn't bother dispensing the advice you need to make good decisions.  Our website is full of valuable information in order to help you make the best decision.  In addition, we invite you to call us at (970) 484-1250 for a free consultation.
Ongoing Service and Support: We don't just sell health insurance.  Our service goes way beyond the sale from annual policy reviews, to claims assistance,  enrollment support, and ongoing education to keep you up to date on the ever changing health insurance landscape.
Health Insurance in Colorado is Our Specialty: Health insurance plans, laws, companies, and underwriting guidelines vary from state to state.  Don't let one of those national insurance sales "factories" convince you otherwise.  As a local health insurance broker, we know which insurance companies are most affordable in Colorado so that we can recommend the best health plan for you.
For free Colorado health quotes, or just free advice, call (970) 484-1250.
Colorado Markets Served
Sage Benefit Advisors is a licensed health insurance agency located in Old Town Fort Collins, Colorado.  We offer affordable health insurance to clients all along the Front Range including Fort Collins, Loveland, Greeley, Windsor, Longmont, Boulder, Denver, and more!  We also serve clients in other states upon request.
Additional Resources
Cheap Health Insurance Colorado – Use our site to review low cost health insurance plans from all the major insurance companies in Colorado.  You can compare health plans and even apply online.  Have questions?  Call (970) 484-1250.
Health Savings Accounts Colorado – Contact us to learn why smart people are buying HSA plans and pairing them with a health savings account (investment).  To review HSA plan quotes, use our free online quoting tool or call (970) 484-1250.
How to Save Money On Health Insurance – Here are 5 simple steps to help you save money on health insurance.
The Pros and Cons of Group Health Insurance – Debating between your employer's health insurance plan and an individual/family health plan? This article will help you better understand your options so that you can make the best decision for your unique situation.  If you have any other questions, just call (970) 484-1250.
Group Health Insurance Colorado – Looking for an affordable health plan for your small business (group health insurance)? We are here to serve all of your employee benefits needs.  Call (970) 484-1250.
SERVING INDIVIDUALS, FAMILIES, AND BUSINESSES.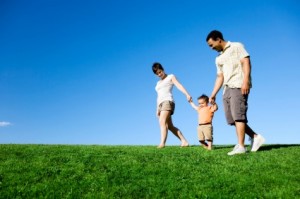 Sage Benefit Advisors
1501 S. Lemay, Suite 200
Fort Collins, CO 80524
(970) 484-1250 Main